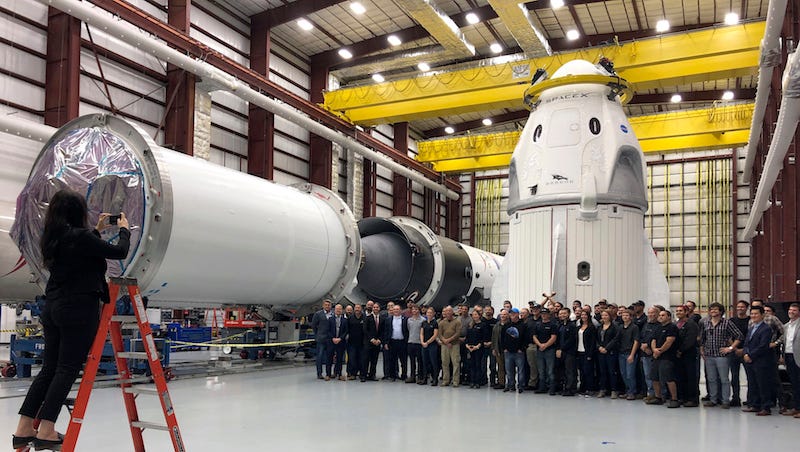 Developing spaceships to travel to other planets and establishing a space Internet is not cheap. To finance those goals, you have to make difficult decisions. That's the reason given by SpaceX, the company founded by tech mogul Elon Musk, in a statement announcing that it would lay off 10% of its workforce.

The first SpaceX test ship to go to Mars is now ready, and it seems to be taken from a comic …
Formerly known as BFR, Elon Musk has shown the finished prototype of …
Read more Read
The cuts were announced in an email to employees by Gwynne Shotwell, president and chief operating officer of the company. SpaceX has a staff of approximately 6,000 employees. In a statement, SpaceX said that considering its objectives, it needed to become a more efficient company.
Shotwell said the decision was difficult but necessary.
"To continue to provide results to our customers and to be successful in the development of interplanetary spacecraft and a space-based global Internet, SpaceX needs to become a more efficient company," the company said in a statement. "Both of these projects, even when they have been undertaken individually, have led other organizations to bankruptcy. This means that we must say goodbye to some talented and hardworking members of our team. "
SpaceX will offer laid-off employees eight weeks of compensation and other benefits, such as career counseling, assistance with resumes and help with job search.
According to Shotwell, the company is profitable, and has been for many years. SpaceX owes most of its revenue to the launch of commercial and national security satellites, in addition to its business with NASA. It has two contracts with the US space agency, one billionaire to carry cargoes to the International Space Station and another of up to $ 2,600 million to develop a capsule to take astronauts to the space station.

SpaceX fails to land one of its rockets for the first time after 26 successful launches
SpaceX had a streak of 26 launches completely successful in terms of recovering the first …
Read more Read
However, the company has expensive objectives. An example is the test of your spacecraft, which has an estimated cost of billions, to travel to Mars. The test could be done from February.
Things also do not always go according to the plans of SpaceX, something that also has economic consequences. In 2015, the failed launch of a rocket contributed to a multi-million dollar loss for the year. In 2016, a SpaceX rocket exploded and destroyed a communications satellite with a value of $ 200 million that it had of cargo.
It is estimated that SpaceX has a value of $ 31,000 million. Earlier this month, the company raised $ 273 million in capital.
[Los Angeles Times y The New York Times]