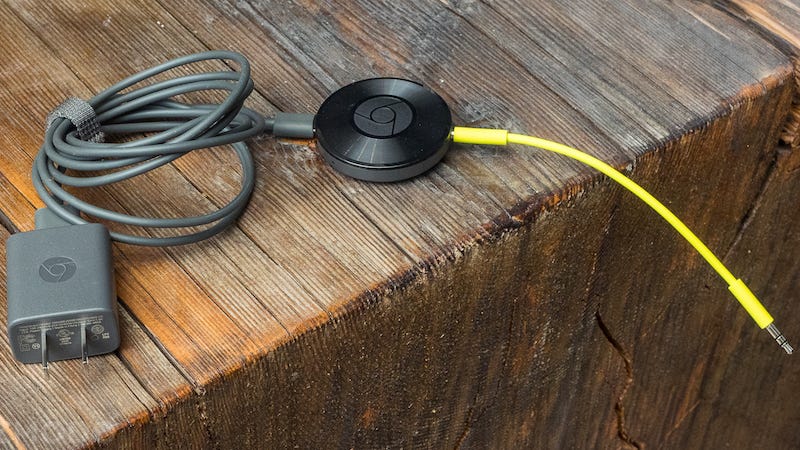 When Google released Chromecast Audio in 2015, the small device received a good and warm welcome. It was not perfect, but it allowed, for a low price, that users send music wirelessly to old speakers and sound systems. However, this Friday, Google has said that it is time to say goodbye.

An AI inside the new Jabra Elite 85h headphones will decide which sounds to cancel and which ones do not
Jabra's latest proposal in the field of headphones with noise cancellation is at least …
Read more Read
The company announced this week that it would discontinue Chromecast Audio as it has several other products that allow users to enjoy audio wirelessly. Chromecast Audio is a small 2.5-cm tablet-shaped device with a USB connection on one end and a headphone jack on the other. It connects to your wifi and allows you to play sounds from any application or web page with Google Chrome.
One of the most beloved features of Chromecast Audio was its ability to rejuvenate old audio systems without the ability to play music wirelessly. Of course, not everyone thought it was the most beautiful device in the world.
Although Google is right when it says that there are several devices that do the same as Chromecast Audio, and not all are from Google, users are sorry because there is a similar device at the same price. Chromecast Audio won many fans for its price of $ 35 and its simple but useful capabilities.

Seoul turns off the speakers he used to bomb North Korea with propaganda and k-pop music
The Gangnam Style no longer sounds on the border of the two Korea. The South Korean Ministry of Defense …
Read more Read
However, Google will not leave the owners of a Chromecast Audio without help, for now.
"We will continue to offer support for Chromecast Audio devices, so users can continue to enjoy their music, podcasts and more," the company said in a statement.
Goodbye Chromecast Audio. You will be missed.