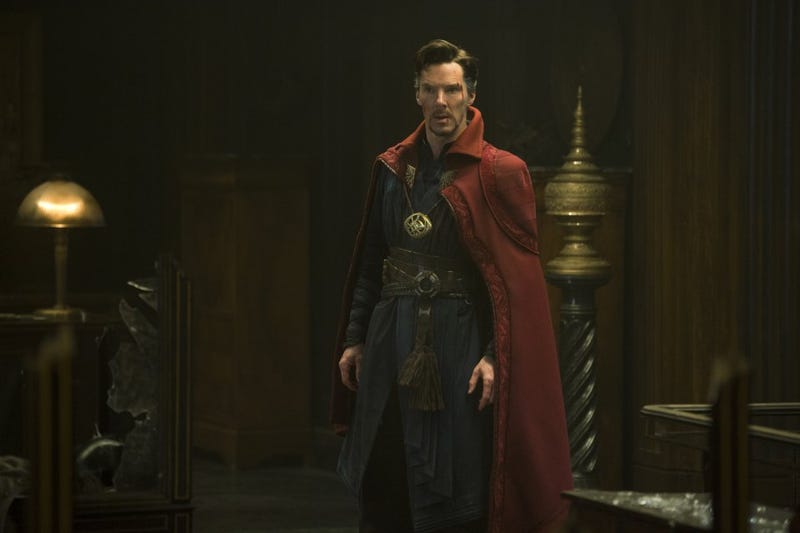 Avengers: Infinity War had an end of heart attack, emotional and tragic. Since then we were forced to wait a year to learn how his story continues, and Marvel even kept the official title of his sequel secret for months. However, Doctor Strange had already revealed it in the film, as confirmed by the president of Marvel Studios.

All the secrets and details hidden at first glance in the first trailer of Avengers: Endgame
At last. Marvel has revealed both the first trailer of the next film of the Avengers as …
Read more Read
The fourth installment of the saga of The Avengers, direct continuation of the events of Infinity War, its titled Avengers: Endgame, something we learned about only five months before the movie premiered. Marvel kept the title and the first trailer of the film in absolute secrecy for a long time, but in reality the name was hidden in the previous installment.
During events Infinity War, just before the battle on the planet Titan against Thanos, Doctor Strange said a much more important and relevant phrase than we imagined: "we are at the end of the game" ("we're in the endgame now").
According to Kevin Feige, president of Marvel Studios, that was premeditated: "we had already defined the title [de Avengers 4] before we started to develop the film, or just when we started to develop it. Dr. Strange says that line because we already knew that was the title, "he said.
And it is a good detail that is exactly Strange, superhero who controlled the gem of time, part of the gems of infinity, who said the title. On the other hand, Strange is not the first to say the phrase "endgame" among the Marvel films. Tony Stark had already said "that's the end of the game" as he pointed to the space with a finger, as he explained to the Avengers why he had developed Ultron in Avengers: Age of Ultron, although on that occasion they had no idea that this would be called a movie 4 years in the future. [CinemaBlend vía MentalFloss]