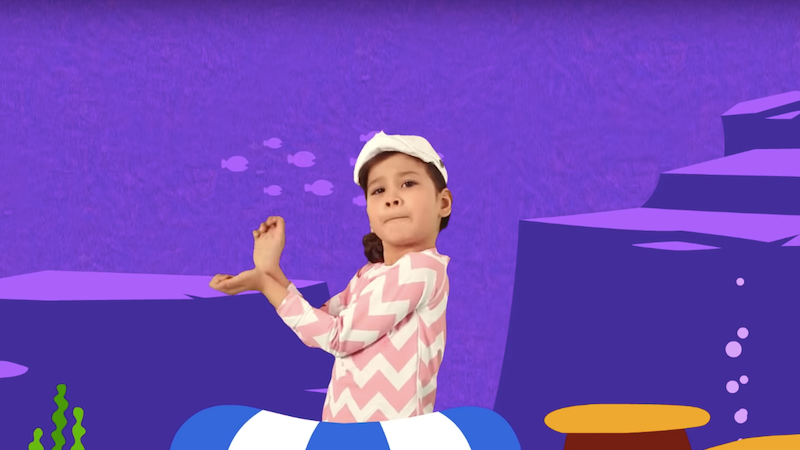 All of us who have a child in our lives, be it a son, cousin or nephew, we know the power of children's songs. Who can forget "Let go" of Frozen? I still remember the obsession that my little cousins ​​had with "What Does The Fox Say?" A few years ago. Well, there is a new viral song, friends, and if you do not know it, soon they will.

Birdbox Challenge: Netflix asks fans not to try to do things blindfolded …
2019 has not taken long to give us the first viral imbecile challenge in social networks. It's called Birdbox …
Read more Read
It is a children's song called "Baby Shark", produced by South Korean children's entertainment company Pinkfong. This week, "Baby Shark" finished as number 32 on the Bilboard list of the 100 most popular songs in the United States. To date, it has more than 2 billion views on YouTube.
According to Nielsen Music, a company that measures the success of songs, the song was heard 20.8 million times last week.
With respect to the song itself, it is not a deep study of sharks. Tells the story of a family of sharks that go hunting and then return home, where they are out of danger. However, "Baby Shark" has an easy-to-learn lyrics and dance, plus two adorable children who interpret it.
Interestingly, the song is not new. It was published in 2016 by Pinkfong, and has been growing in popularity ever since. According to Pinkfong, the song owes its success to several factors, such as the Korean pop groups Girls' Generation and BLACKPINK, who started dancing and singing the song. YouTube also included it in Rewind, its video of the most viral content of the year.
They return the money to all those affected by the planned false viral campaign between a couple and …
GoFundMe has reimbursed their money to people who had donated to a viral campaign that …
Read more Read
We'll see if "Baby Shark" reaches the levels of songs like "In My Feelings" by Drake, who was in the position number 1 on the Billboard list for 10 weeks last year. On the other hand, if you have a small person in your life, get ready, and learn the dance.
[NPR]