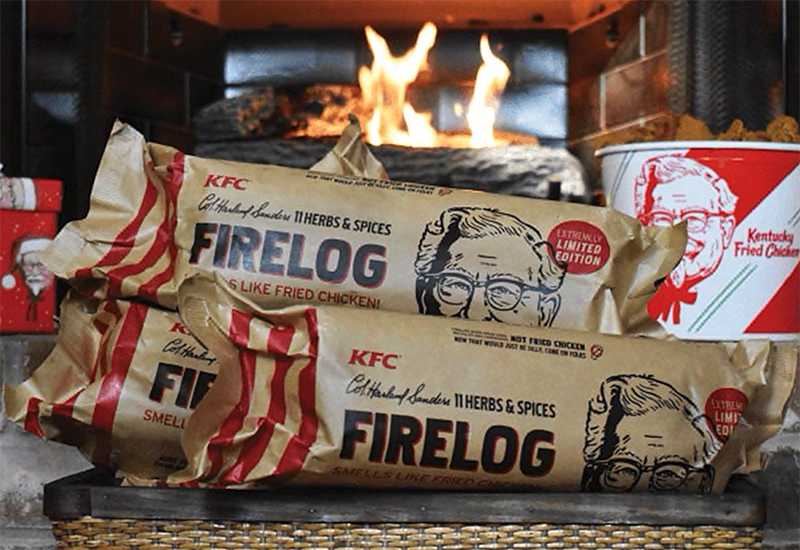 Do you want to give your living room a personal touch this winter? Kentucky Fried Chicken offers an unusual alternative if you're one of the lucky ones who have a fireplace at home. These are trunks with the smell of fried chicken. No, it's not a joke. You can buy them in the United States from this page.

The menu of chicken wings in this restaurant is so deranged that the Internet has turned it into …
Look closely at the range of prices they have on the menu of Danny's Wok restaurant in Philadelphia …
Read more Read
Why flood your living room with a pungent smell of fritanga? Look, I do not know. If it serves as some kind of incentive, from FFC they say that the trunks are made with 100% recycled materials and that they burn for about three hours. Each trunk is flavored with the same secret recipe of 11 different herbs and spices that characterizes the chicken pieces served in the popular chain.
Giving your sofa the whiff with which you impregnate your clothes when you enter a KFC will cost you $ 18.99. The trunks have no expiration date so you can save a few without danger to lose their aroma. The company recommends, yes, keep them away from your pets.[via[vía Johnatan Maze on Twitter]