Avengers: Endgame It's a movie that lasts no less than three hours, but it could still have been longer. A series of scenes were deleted during the postproduction of the film, but now there have been two scenes that are so great and emotional that they should have been in the film.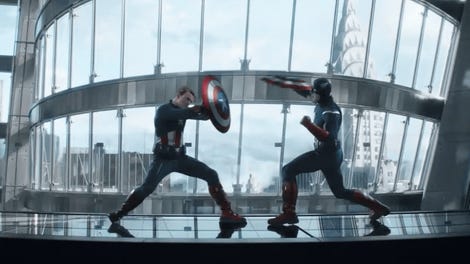 The scenes have come to light thanks to the arrival of Disney +, Disney's new streaming service. Both show us moments that were originally going to be in the movie, but for some reason or another, The directors Joe and Anthony Russo decided to eliminate them.
Of course, I must emphasize that if you have not seen the movie, you will find spoilers below.
The first of the deleted scenes is undoubtedly the most emotional. This is an encounter that Tony Stark was going to have with Morgan, his daughter, when she is already an adult woman. This version of Morgan was played by Katherine Langford, the protagonist of the series 13 Reasons Why.
The scene takes place in that kind of parallel dimension in which Thanos also found a child version of Gamora after snapping his fingers, almost as a confirmation that after this type of event involving the six stones of infinity, you will see a of the most important things or people in your life. The scene even includes an "I Love you 3000", Only this time it is Tony who says it, after Morgan assuring him that he has nothing to fear, that he is proud of his father.
Another scene eliminated in coming to light involves a fun moment in the middle of the battlefield against Thanos, in which many characters that we did not see in this movie interact, like an annoying Tony Stark with Dr. Strange for not telling him what I had seen in the future, and a Peter Parker making an innocent and even silly comment.
These are just two of probably many more moments They did not reach the final version of the movie. (via Twitter (2) / CNET / IGN)